The Sun is high in the sky, cloudless, temperatures rise towards the thirty degrees and you want to take a fresh dip in the clear blue Mediterranean Sea, Barcelona is the place to be! There's an ice cube in the coffee, on the terraces is the tinto de verano (summer wine) served and the ice cold gazpacho is not to drag. There are parties celebrated on the beach at sunset and you can be watching or be part of them! (with your feet in the sand). And the summer lasts so wonderfully long in Barcelona!
Here are some tips that you don't want to miss while you are staying in Barcelona:

Fish and seafood
If you like fish and seafood, you're on the right spot in Barcelona. What's swimming in the morning, lays down on your plate in the evening. It can not be any fresher and tastier. Real seafood enthusiasts reserve a table by the Escribà Xiringuito restaurant, one of the best seafood restaurants in Barcelona. Order ceviche or paella and enjoy the sea view. In Barceloneta you have decided at Can Ramonet, the oldest fish restaurant in the district. I case you have to take care of your budget, don't worry, join one of the stalls in the Mercat de Santa Catarina, you can taste the most delicious fish at this beautiful covered market that Barcelona has to offer for a nice price.

Stay the night in an apartment
If you create a city trip to Barcelona, it's a good idea to rent an apartment. This is often as expensive as a hotel and you have more space. In addition, you pay less if you go with friends or the whole family to Barcelona, because if you rent an apartment, you don't have to book several hotel rooms. You stay in the city centre, in a street near Las Ramblas, a few minutes ' walk from the beach and all attractions. The apartments are spacious and attractively furnished and some apartments have a terrace! 

Museum night
More than 3000  museums in Spain open their doors for free on the night of May 21st. In Barcelona even the biggest, most famous ones are free.
Gardens and terraces
Terraces can be found on every street corner in Barcelona, but for the ultimate break you might want to go to a little clog place that is not around wildly traffic or the typical cries of the beach sellers ("mojito, mojito!"). 
Favorites:
Museum Frederic Marès (in the alley left of the Cathedral, in El Gótico)
Moms Café (c/Torrijos 26, in Gràcia)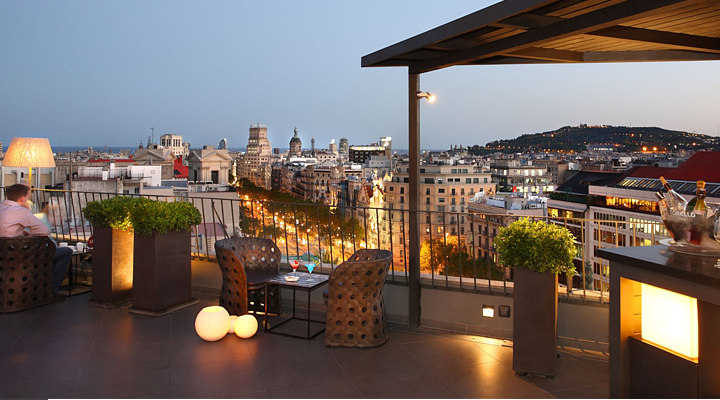 (Live) music summer festivals
In Barcelona you can retrieve your heart as a lover of Street Food, or food that is served from a caravan, and have a picnic while the DJ puts on some music.
A selection of the most fun events this summer:
Barcelona beer festival – Perhaps not so romantic but still a very interesting event, with hundreds of beers from Spain and elsewhere to try. There are interesting workshops also to check out between the pints.
Sant Jordi – This event is the equivalent of Valentine's Day here in Catalonia, where ladies receive roses from their partners (sometimes their bosses too!) and men receive a book. Streets are packed with rose stands and book stalls. Sant Jordi takes place the 23rd of April.
Ciutadella park
If you go to the Ciutadella park on a spring weekend it will be packed with people: groups of friends with their guitars, families having picnics, people sunbathing… At the beach you will see people lingering longer and longer in the evenings, and the chiringuitos open too for those who are hungry or thirsty for a drink. More than 40 hotels in the city also open their terraces for anyone who like a cocktail and some beautiful views.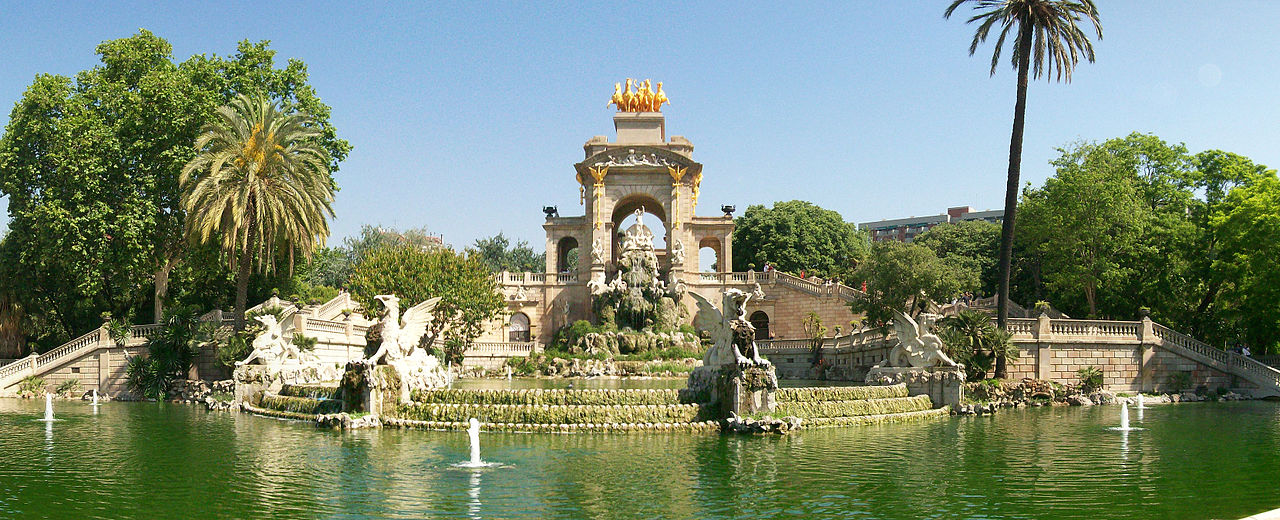 La Sagrada Familia
This Roman Catholic church designed by Gaudí is certainly most impressive and a must see when in Barcelona. It is still under construction but almost everyone can appreciate Gaudi's architectural and engineering style. It is extraordinary even if one simply walks around it appreciating the steeples. But get a guide to explain to you the meaning of the construction because Gaudí left nothing to chance. Everything has a meaning and a purpose.Can't miss it.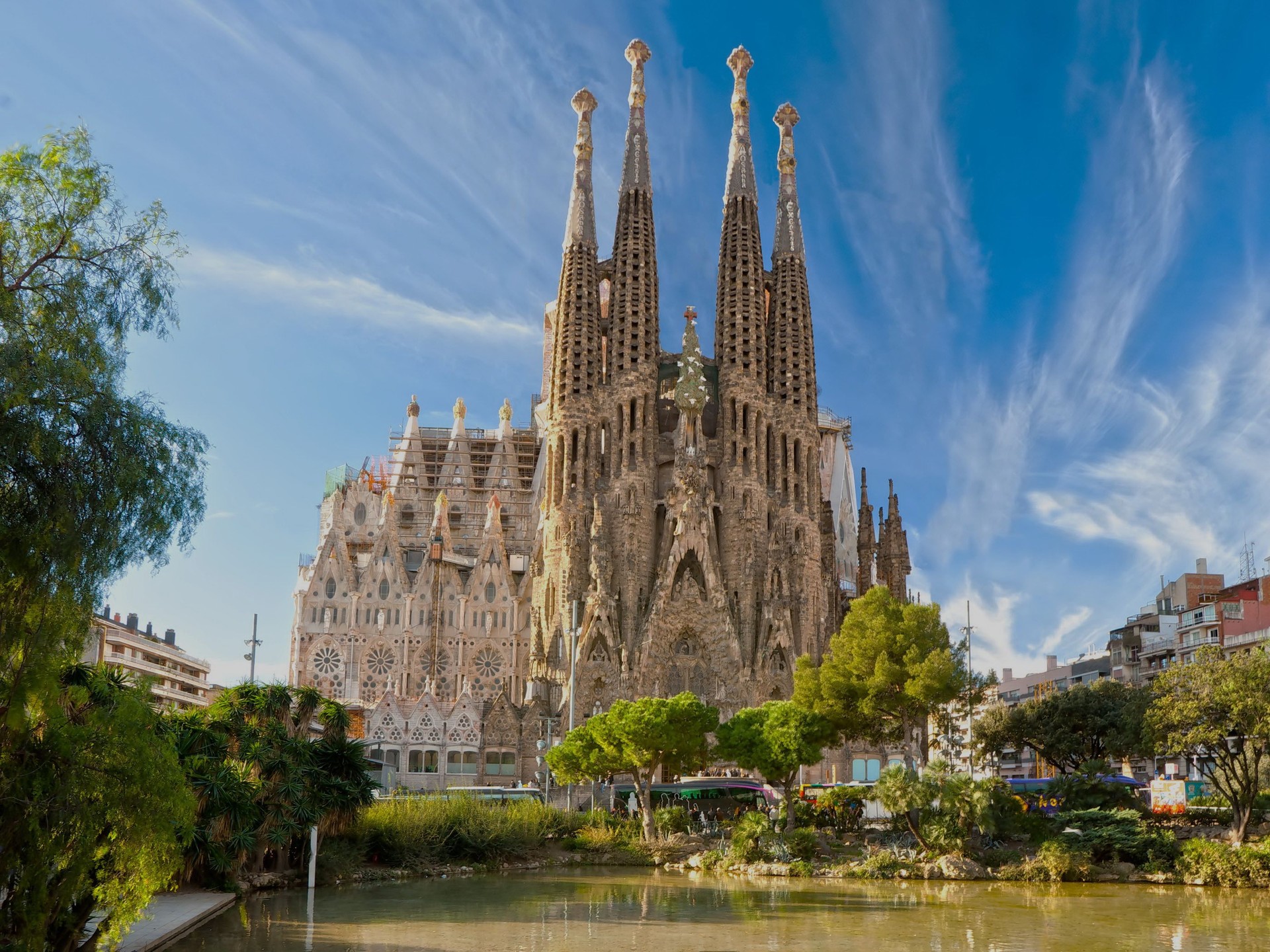 The magic fountain of Montjuïc in Parc de Montjuïc
To be silent and to never forget … coloured illuminated fountains down the hill Montjuic. Designed to show how much impression filtered light on us in the dark … and this is really an absolute must on a long warm summer evening when there is also a lot of music created by the fountain and there are also quite some people dancing!